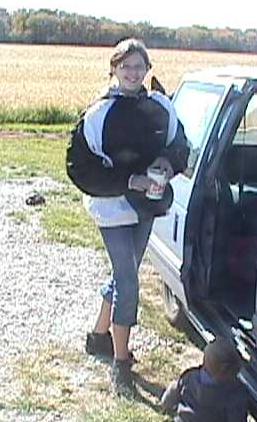 Here is my daughter Amanda who has given up most of her Sundays to help me out at the field. Amanda wants to learn how to fly, and does most of my video work.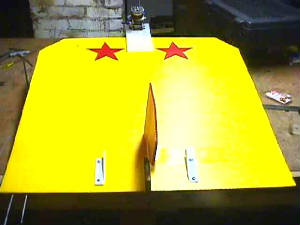 Jeremy and I spent about 3 hours building to this point, well maybe 1 1/2 hours actual building time and the rest talking about how much fun this plane will be.
This is a bottom view showing the aluminum C Channel used for the spine. For the motor mount we used a piece of poly cutting board.